My name is Doug Holland Jr.
I am a personal trainer here in the Cortland / Howland Ohio area. We have a private studio in Cortland that is by appointment only and allows you privacy when exercising. We only have a slot for 10 clients do to its small size.

Why a small studio? Not everyone wants to be seen when they are out of shape and just starting back to fitness. We have a private 350 square foot studio that has everything you need to get into great shape again.
Even though I specialize in older adults who used to be athletic and want to get back in shape, we also help young teens who are deconditioned and need help getting strong and fit. All the days texting or playing video games without exercise takes a toll on the health of our youth.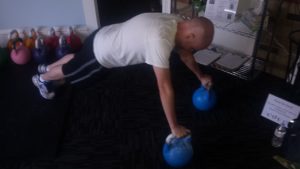 Here is in an example of what kind of client we are looking for.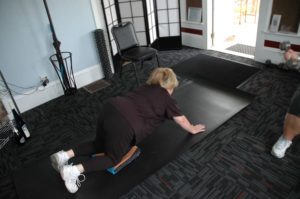 Client 1: Your between the ages of 35 and 65 and you want to feel good again. Your body has become weak from the stresses of life and the lack of exercise. You so badly want to be around for your grandchildren as they grow up, but don't know where to start in taking charge of your health.
Dieting is overwhelming because you have made it a practice to satisfy your taste buds instead of nutritionally feeding your health. It's become difficult to tie your shoes without becoming an acrobat, because of the visceral integrity around your waistline. You breath hard just climbing a few stairs or walking in the mall.
Your body aches and you don't sleep well, and because of that you are cranky most of the time. You know its time to take action but where do you start?
Client 2: You want programming for HIT training and you need someone to watch your form, and guide you through the intense workouts.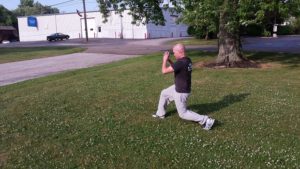 Client 3: A young person who is in poor physical shape from not being active. You are being bullied in school and picked on by friends for being lazy and soft. You want to be strong and fit but where do you start? How should you eat?
Conclusion:
These are just a few ideas of the type of clients we are looking for. If you are interested in getting a free consultation with me, just call or email. It will take us about an hour to chat, and figure out what could be best under your current circumstance.
Remember, there is no harm in asking and I don't charge for the initial consultation.
2017 Special!! $350.00 per month (2 visits a week, one-on-one private training), or $450.00 per month, (3 visits a week, one-on-one private training)
Contact me at DougHollandJr@gmail.com or at 330-637-3056
I am right here in Cortland Ohio next to Burger King. Our office is less than 5 minutes from Howland Ohio and 15 minutes from Champion.
Studio location address: 480 South Mecca St Cortland Ohio
Thanks again for reading and I hope you will finally take action in changing your life.
Doug Holland Jr